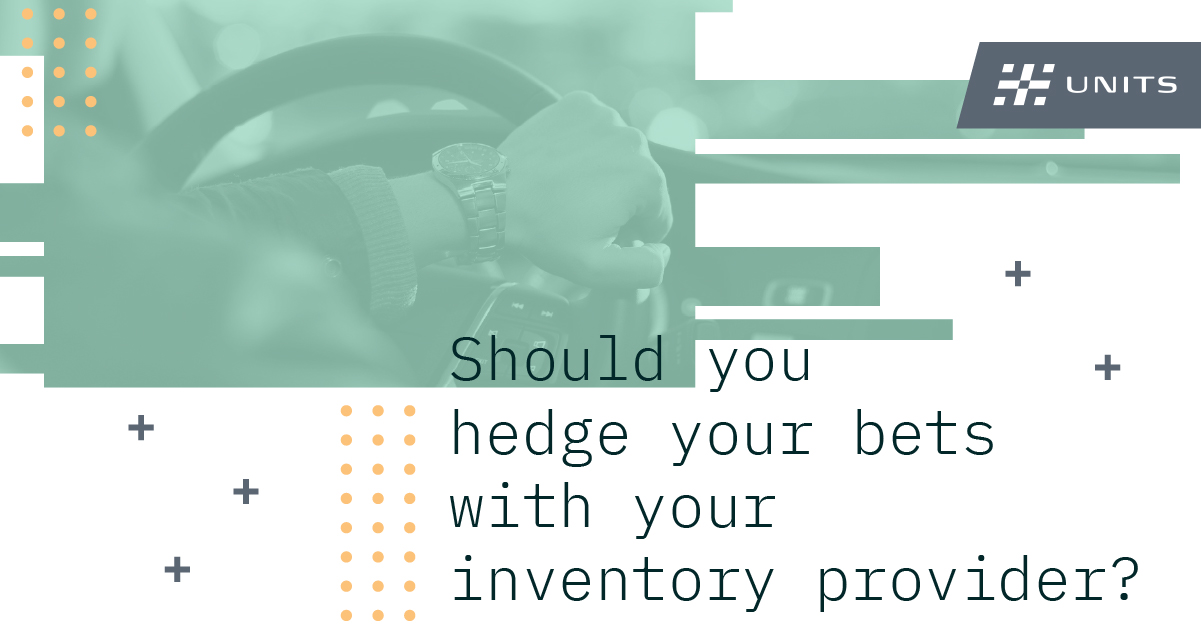 Today's most popular inventory tool burst on the scene roughly two decades ago with some revolutionary ideas on how to manage inventory.  These ideas made a lot of sense to a lot of dealers.  Many of those use the tool to this day.  What we see though, is that the new generation using the tool is taking it as a given and overlooking some of the items that need updating.
This post will make a case for running Units Inventory alongside the current tool, to correct some of the issues that accompany the tool.  Best of all, we are not proposing that you take on an additional expense or get rid of the current tool.  Units can run silently in the background and the in store inventory process can stay the same.  You may even pocket more than $1,000 in the process!
What are these systemic problems/things missing?
Image size is #1: Other inventory tools  compress images.  It doesn't matter how much you pay your lot services company to take beautiful high resolution photos.  When they are uploaded into the current tool, the typical finished size is 640 X 480 Pixels (That's VERY small).  The problem with this is that many website companies want to display bigger images.  It's easy to downsize an image, but when you increase the size, the finished product is often blurry and pixelated.  Not good!  Give the website company something to work with.  The end result will be better.
Lack of photo features:  Merchandising tools for photos have taken off recently.  Other providers haven't kept up with that trend.  There isn't an ability to add things like hot spots, hyper zoom, options on image, or custom overlays
Syndication:  Dealers always seem to be running out of exports.  If you want to include rebates in the exports to third party sites, you need to add an expensive additional product.  Although it does have other features, the other product is mostly used today to include these rebates.  The tool is roughly $1,100/Mo for the average dealer.  Do you want different pricing strategies for each export (think special finance sites)? No other tool can't do that.  Pricing is one size fits all.
Custom Overlays:  Today's technology allows for keyword and even production status driven overlays.  Show more inventory, but make sure your customer knows what stage of the new car journey the vehicle is currently in.  This would be Factory Order/In Production/In Transit/In Stock.  Have lifted trucks or customized vehicles?  Create a custom overlay that tells the viewer what is in the vehicle and why it is $20K more than the model/trim would indicate.  This is great for third party exports.  Other tools don't have these!
While there is more, this should convince you that there might be a better way.  Units does all of these things, but what is the financial picture if you don't want to add any expenses?
First: Disconnect Syndication. This is handled by a different product and typically has a monthly charge of $299.  This part can be disconnected for a $299/Month savings.
Second: Sign up for Units IMS+. Everything missing in the list above will be available to you.  IMS+ is $299/month out of program.  It is in some OEM programs and prices will vary.  Part of getting all of the features above is the Unlimited Exports that come standard with Units!  At this point, you get all of the new toys and are spending the exact amount you were.
Third:  Evaluate whether you still need your Conquesting tool.  If all you have been using it for is to make sure you have the OEM rebates, Units includes that in the $299/month fee.  Units can do rebates forward and backward, if your digital retailing tool needs you to take rebates out of your feed price.  If that's a thing for you, you'll know what I mean!  If you disconnect this tool, that typically saves you another $1,100/month.
Let us help you show off your inventory and gain an edge on the competition.
Want to see more?  Call the Units team today at 844-339-2751 to see more about why Units will be a huge step forward for your dealership, and help you save money while you're at it!