You no longer have to bounce back and forth between your IMS dashboard and reconditioning system all day, every day.
Enjoy the features you love of your current IMS, with a recon system inside the dashboard. Easily view and manage vehicle reconditioning processes, communicate with service providers to streamline the process, and quickly recondition vehicles.
Increase the connection between sales and service, decrease your time to site, and maintain (or even reduce) costs.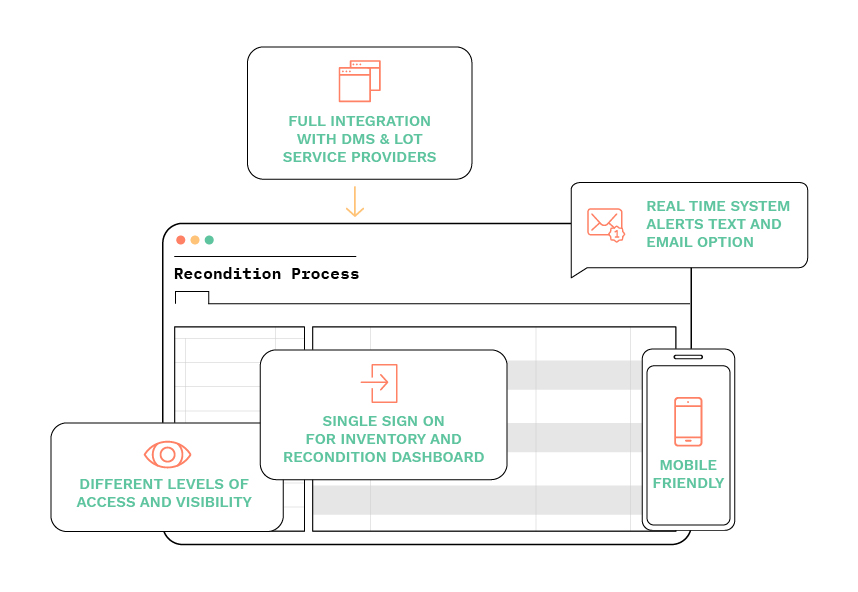 Units Reconditioning Features
Full integration with DMS
Full integration with Lot Service Provider
Real-time system alerts text and email option
Different levels of access and visibility
Single sign-on for inventory and recondition dashboard