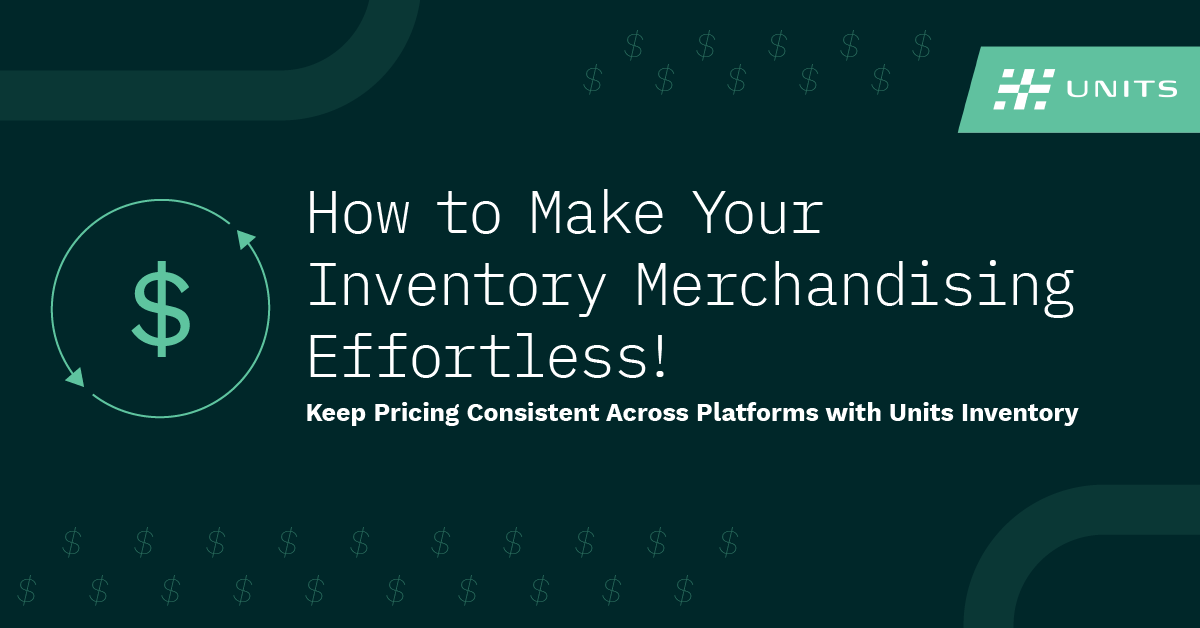 Here they come! New cars are arriving at dealerships at a more rapid pace, and many dealers plan on discounting these vehicles right away to get them off the lot and onto consumers' driveways. However, when it comes to discounting inventory, many dealerships run into issues when attempting to update pricing on the dealership website and across third-party sites like AutoTrader, Cars.com, or CarGurus. Add in the ever-changing incentives many OEMs put in place, and dealers are finding that keeping vehicle pricing consistent across all platforms becomes a major challenge. 
The solution many dealerships settle for is paying another company thousands of dollars to handle the issue for them, but the team at Units is here to not only easily solve this challenge but also save dealers money.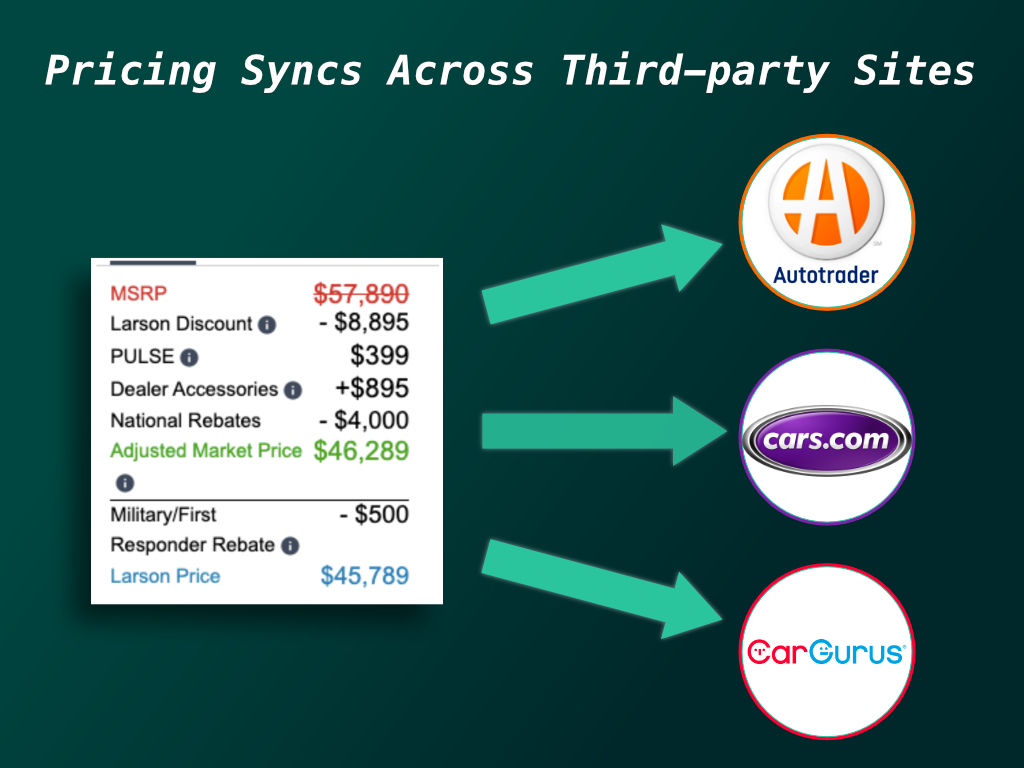 With a Dealer eProcess website and the Units inventory package, dealers can not only manage their inventory and have the highest converting website but also easily push out adjusted price values to third-party sites such as AutoTrader, Cars.com, CarGurus, and many more. The Units inventory system quickly allows dealers to price cars in bulk. This includes adding dealer discounts, accessories, and upfits while automating the manufacturer's current rebates. The Units system sends out updates to providers via their API or hourly, secure FTP drops. This means Units is compatible with the leading auto trading websites and built with efficiency in mind. 
With just a few clicks in the Units system, dealers can easily add incentive banners to their vehicles, synchronizing listings across third-party websites and saving up to 45 minutes per vehicle that would otherwise be spent doing this task manually. 
Additionally, Units makes it hassle-free for dealers to issue disclaimers by either overlaying them or adding them to the vehicle description, ensuring compliance on other sites. This standard feature is unique to Units and not commonly found in competing platforms.
Merchandising your inventory has never been easier! The Units inventory system has helped dealers across the country streamline their businesses for maximum efficiency and profitability and has earned industry praise for its award-winning technology, user-friendly design, and 24/7 dealer support. Competing automotive inventory software lack many of the core features found in Units, like its multi-site price adjustments, yet cost nearly twice as much. 
To learn more about effortless inventory management with Units and its exciting features that save dealerships time and money, visit https://unitsinventory.com/.