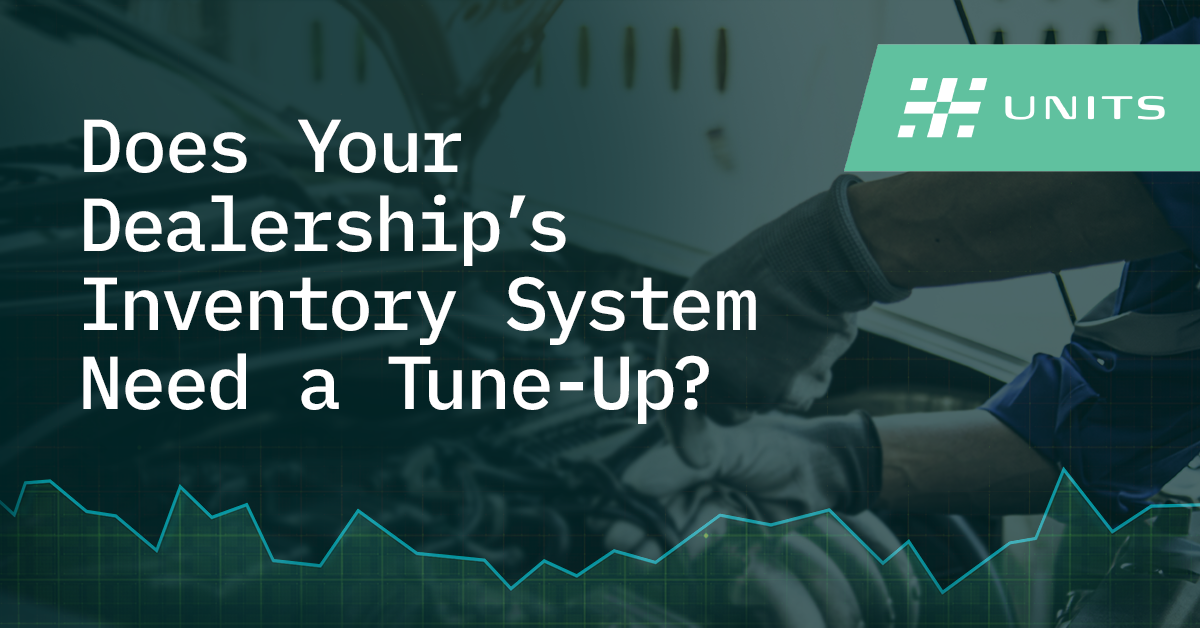 The Units inventory system has proven to be an invaluable tool for dealerships to manage and process their inventory efficiently. Now, with the release of the Units Recon Recondition system, participating dealers can take their inventory management to the next level.
Many competing recondition & process systems have a separation of data between the inventory system and the data management system (DMS). But the Units Recon Recondition system, created by Dealer eProcess with input from dealers and partners, integrates a dealer's DMS, OEM feed, website, and third-party tools to provide a hassle-free experience. That means all the business' data is unified under one system.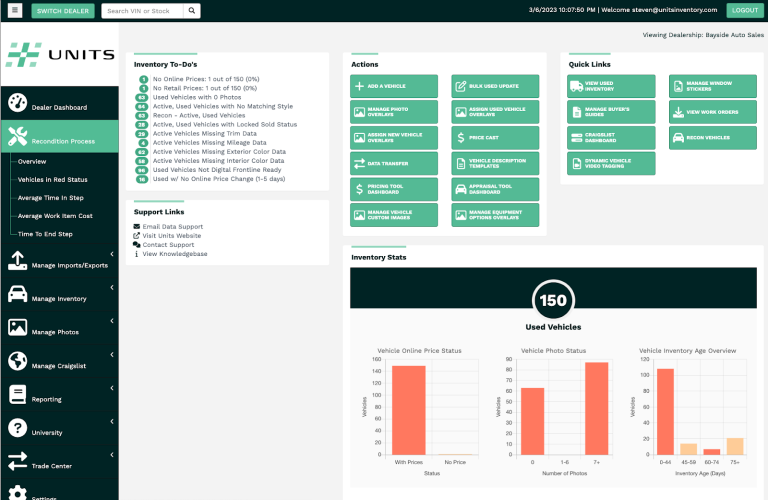 How do we do this? First, the Units inventory system connects the dealer's DMS to their OEM feed. Then, our system blends that data together to produce clean, compliant data. The Units system can also utilize a feed from the dealer's photo provider to update the dealer's inventory. Dealers have the option to use the Units custom photo-taking software that enables dealers to upload 4k images with lossless quality.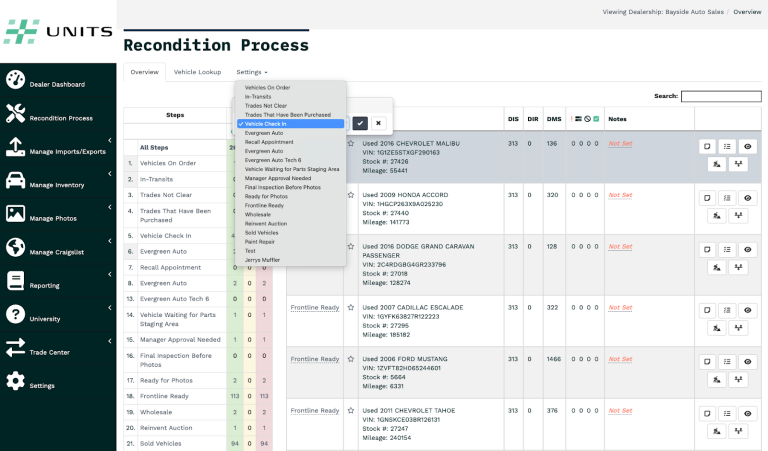 With all the data under one system, the dealer can easily move their inventory– whether the vehicles are on the lot or in transit– through the recon process. The ability to process in-transit vehicles will help anticipate inbound deliveries so dealers can keep the time-to-site down when they get a large influx of vehicles.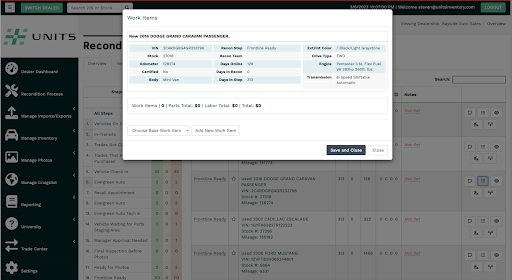 The recon system can also provide dealers with per-vehicle email or SMS alerts to notify them of any issues in the recon process. Dealers can add an unlimited number of vendors to the system with just a few clicks, granting them access to vehicle alerts and service needs. 
Dealers can start using the new Recon Recondition system today to improve their inventory management. And like all Dealer eProcess services, the recon system is backed by our award-winning 24/7 customer support. Contact our team today to learn more about this tool and our full suite of products and services.