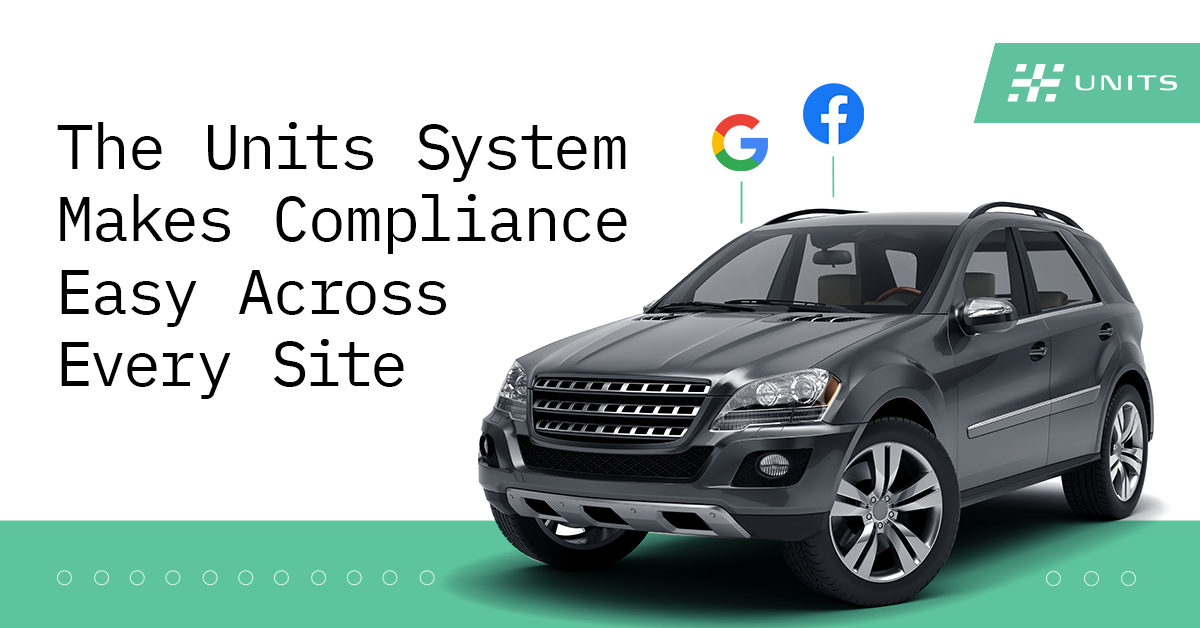 When it comes to getting your vehicle listings up and running across the web, image compliance rules can be a convoluted mess. Each platform has its own rules and criteria seemingly designed to frustrate digital marketers just trying to sell a car. Currently, there are many inventory providers struggling to produce compliant inventory feeds for the top search engine and social platforms due to vehicle image compliance rules. Many inventory systems struggle to remove or change the images customized by automotive dealers. Luckily, clients that use Units Inventory have nothing to fear. The Units team is well-versed in the Google and Facebook compliance rules and is already helping clients address any vehicle listing issues.
Clients who use Units Inventory can feel secure knowing that their vehicle listings are in good hands. The Units team is highly knowledgeable about the latest compliance rules and is always ready to assist clients in resolving any issues that may arise. Whether it's a question about proper listing procedures or a concern regarding potential violations, Units has the expertise and experience to provide the support and guidance that clients need to succeed. With Units, clients can rest assured that their listings are always up-to-date, fully compliant, and optimized for maximum visibility and engagement. 
Our platform simplifies the process of adding feeds to the leading platforms by generating dynamic URLs that automatically scan inventory files for each platform, such as Facebook, Google, Bing, TikTok, and Google Vehicle Ads. We were among the first to provide a feed to Google Vehicle Listings (aka Cars For Sale). Our Google Vehicle Listing feed allows dealers and marketing companies to include a tracking phone number, Google store code, UTM tracker, custom VDP link, and a custom disclaimer. The Units system allows marketing companies to have a single dashboard that will provide all the dealerships inside one area where they can quickly retrieve the dynamic URLs and make changes to the dealer's inventory to make sure that the feeds going out are to their liking.
The Units system goes beyond fixing compliance issues across websites. It allows dealers to create unique inventory feeds per vendor to tailor their vehicle listings based on each platform's unique strengths. The Units system enables dealers to add different overlays depending on the platform. Dealers can set unique prices, comments, and data for each vendor. This means that each platform– Google, Facebook, or somewhere else– can have a unique, tailored feed.
Units Inventory ensures that your listings are always current, compliant, and optimized for maximum exposure and conversion. If you need a trustworthy partner to help you manage your vehicle inventory, Units Inventory is the solution you're looking for. For more information about this feature within the Units Inventory product, please reach out to [email protected].