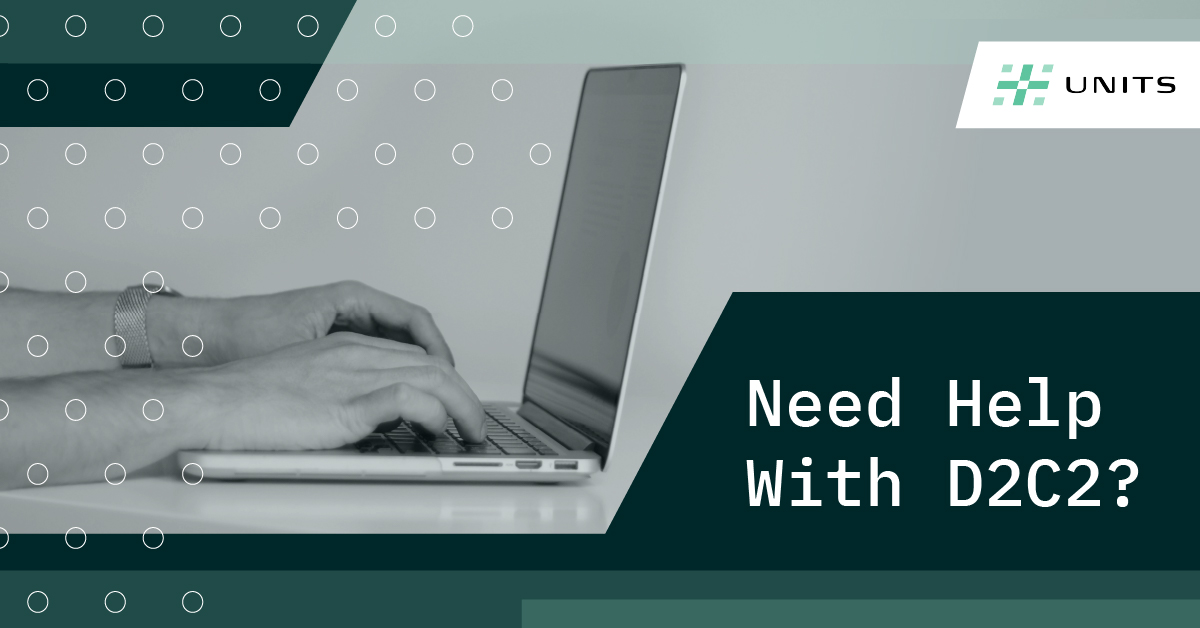 D2C2 handles New and CPO pricing and exports for GM stores, to keep them compliant.  There are a lot of moving parts with this process, and it takes some work to keep things running smoothly.
The trouble is that inventory providers usually look to stay out of communications between the dealer and D2C2.  This forces the dealer to do all the work, and get involved in discussions that they would rather avoid.  
Wouldn't it be better, if the dealer noticed an issue, and simply let their inventory provider know, and got back to selling cars.
We hear you!   This is how Units Inventory operates.  Have a D2C2 issue?  We'll fix it for you!  We have worked hard to develop the relationship with D2C2 that allows us to offer this service, and keep the dealer out of the IT business.
There are a ton of reasons to learn more about what Units does to help better merchandise your inventory.  Maintaining D2C2, is only one.  
Taking advantage of Units Inventory, doesn't mean that you need to drop your pricing tool.  We will help make it better, with a robust set of extra features!
Want to hear more?  Call the Units team today at 844-339-2751 to learn more about why Units will be a huge step forward for your dealership, and help you save money at the same time!