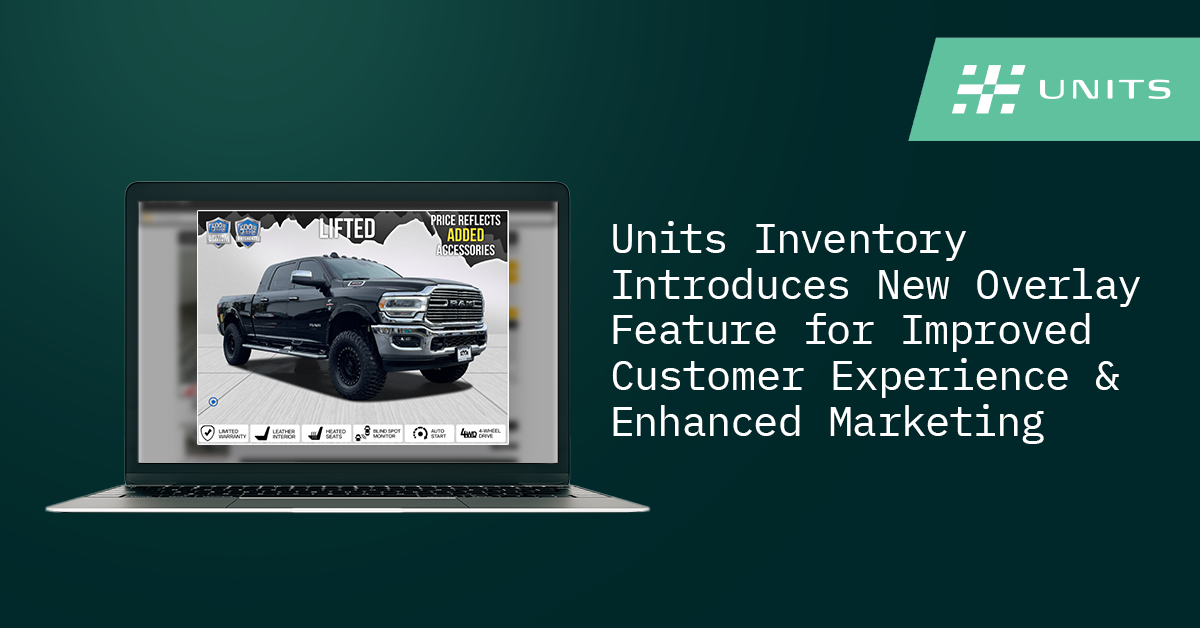 Units has done it again! 
In February, the Units inventory management system added a new overlay feature that is an absolute WIN-WIN for both dealers and car shoppers. This incredible update not only saves time for dealers when merchandising and marketing their vehicles to online consumers but also greatly improves the customer shopping experience. 
As any automotive digital marketer will tell you, it's critical to have eye-catching photos of your vehicles. Consumers spend a great deal of time reviewing images and videos during the consideration phase. So, while you have the consumers' attention, why not also deliver messaging with additional information about the vehicle that brings value to the shopper and extra reasons to buy?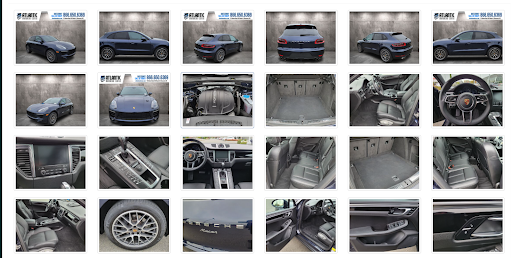 The Units system now allows dealers to place customizable overlays with key messaging on all of the vehicle photos of their choice…and then automate those photos with overlays to also display on all 3rd party platforms. Dealers can customize the overlay by adding pricing information, such as rebates or tiered pricing, or specific vehicle details, such as installed options or unique aftermarket add-ons, for each online car listing. 
The Dealer then chooses which images get the overlay by giving them an option to select a range of photos. For instance, dealers can create an overlay that points out information about the navigation and only place it on the image(s) that shows the navigation. And if the vehicle has been customized or lifted, the dealer can add an overlay highlighting the accessories added and pick the range of photos that best show those accessories.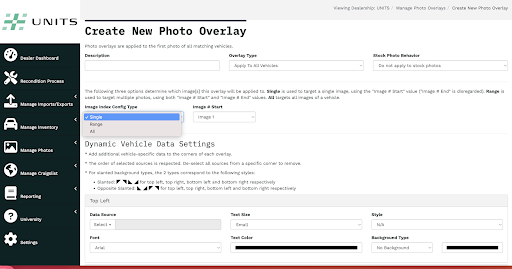 Most importantly, this robust new overlay feature will give dealers the control to change the perception on third party platforms visually and deliver key messaging to the consumers on Auto Trader, Car Gurus, and many more third party sites.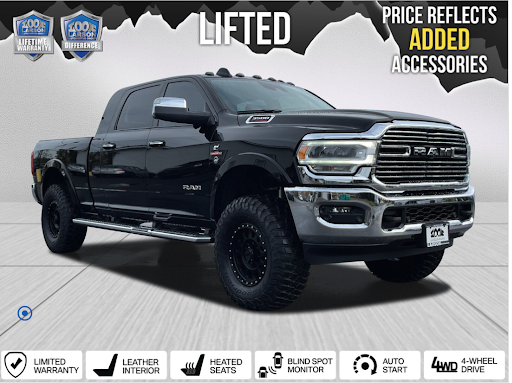 As if that wasn't enough, this new Units overlay feature release has one more impressive benefit to offer. 
When merchandising vehicles on Google and Facebook, two of the largest marketing platforms in the world, common issues arise during the review process of images often causing delays and headache for marketers worldwide. (Hold on to your hats, automotive marketers, because Units has changed the game!) The Units system allows the dealer the ability to select which photos with overlay are to be sent to Google and Facebook feeds while also overcoming all compliance issues. (And you can add Bing and Instagram to the list of marketing-friendly feeds that Units produces, too.)
So I guess that makes this Units overlay feature a WIN-WIN-WIN! 
Units, Automotive's premier inventory management platform, also boasts a proprietary pricing and appraisal tool, a 360 presentation, and the best photo processor in the industry. Arguably, Units could be thought of not only as an Inventory Management System, but also as the dealer's Inventory Marketing System.
For more information about Units, or to see first-hand how this new Units overlay release can easily make your merchandising more robust, click here.