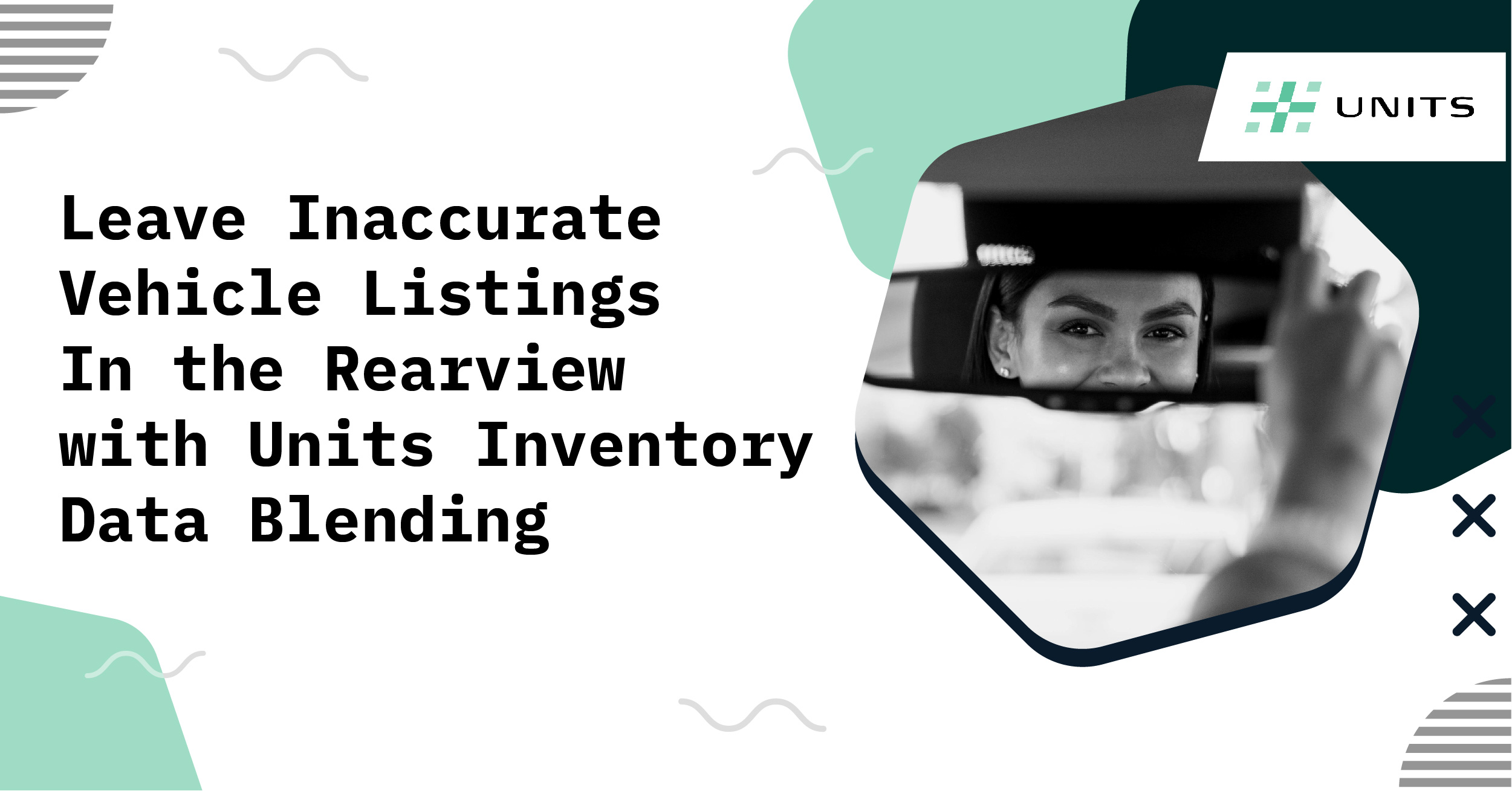 Data blending for automotive inventory allows dealers to select vehicle data from multiple sources for accurate vehicle listings. This combination of data  offers up-to-date information from multiple touchpoints. Get in touch with your prospective car buyers with the accurate details they want.
Why Data Blending Is a Must
Being able to communicate across departments within the dealership is already important, but when it comes to providing vehicle information across multiple platforms, getting your customers accurate information is vital. 
Data blending, like you can find with Units inventory management, allows for scenarios such as a new car manager using the DMS to price vehicles while the used car manager uses a different tool for used inventory. A photo processor may add another source of information, and custom vehicle comments may as well. Combine this information easily to send out details to third-party platforms to ensure accurate listings!
Units Inventory Data Blending Advantages
With Units, you can take advantage of this level of customization with data source blending. Without it, using multiple systems can open you up to inconsistent data across websites, third-party aggregators, and other digital assets. 
Units can break up data attributes on a vehicle and  can take in information from an unlimited number of sources. We can then automate changes to incoming data (as needed) and send it out to your website and third-party listings. Clean and fully audit your vehicle data for accurate blending and comprehensive listings with Units.
Grow Your Dealership with Units Inventory Management
Take advantage of an inventory management system that can handle data blending with API, FTP, and XML formats with Units. We can import to any vendor that wants to provide data. Grow with Units, where we build our platform for the future. Units offers over 18 years of data stability and accurate delivery, so you can trust us to deliver your inventory data, images, and more.
Call the Units team today at 844-339-2751 to learn more about why Data Blending, and all of the other innovative Units tools, will make your life easier!