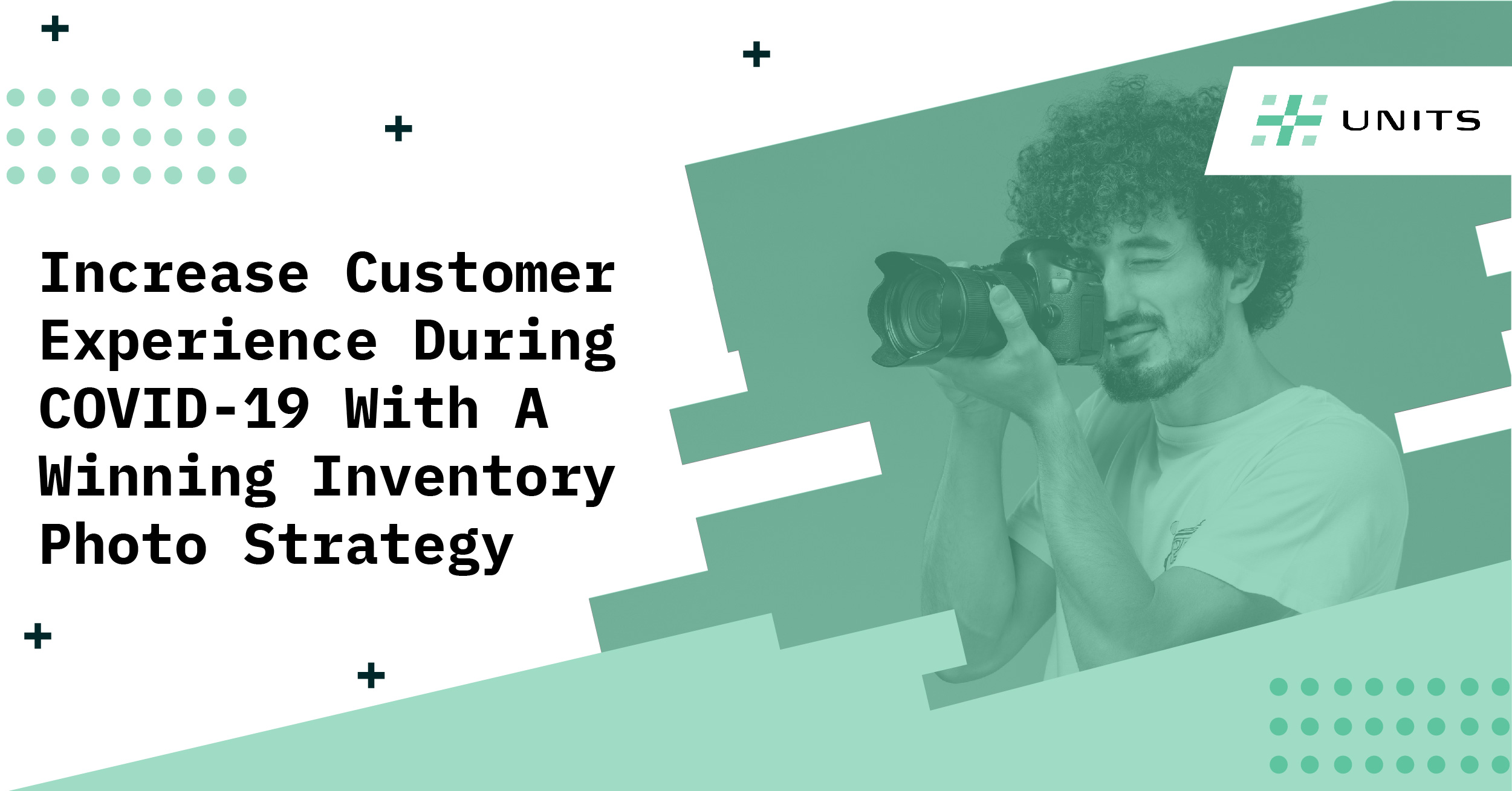 Facing ongoing challenges and changes to communication means that offering the most thorough information to customers is more important than ever before. With customers spending more time at home and online, presentation for car dealers is key when it comes to getting and keeping leads. 
How Inventory Photo Strategy Can Help Customer Experience
On top of spending more time online, customers are also more conscious about the safety of their experiences. Show prospective buyers how you value a clean and safe in-person shopping environment and take the opportunity to highlight the quality of your inventory at the same time.
At Units, we have come together to do our part to combat COVID-19 and we want to help our dealers do the same. Keep your customers informed with up-to-date information on your guidelines and protocol. Updated, accurate information is one of the best methods in preventing further spread.
Units provides customized overlays and images in your vehicle photo run so that you can let customers know what your dealership is doing to enhance their experience. Show customers what you are doing to make them feel more comfortable and secure at your dealership. These overlays can include information about how you clean the store, your vehicles, and how often this is done. You can even highlight service to the community through  challenges like the ongoing pandemic. 
Take a look at examples of how a dealer might deliver a message on the first image of a vehicle that can be sent out to both your website and your third-party feeds.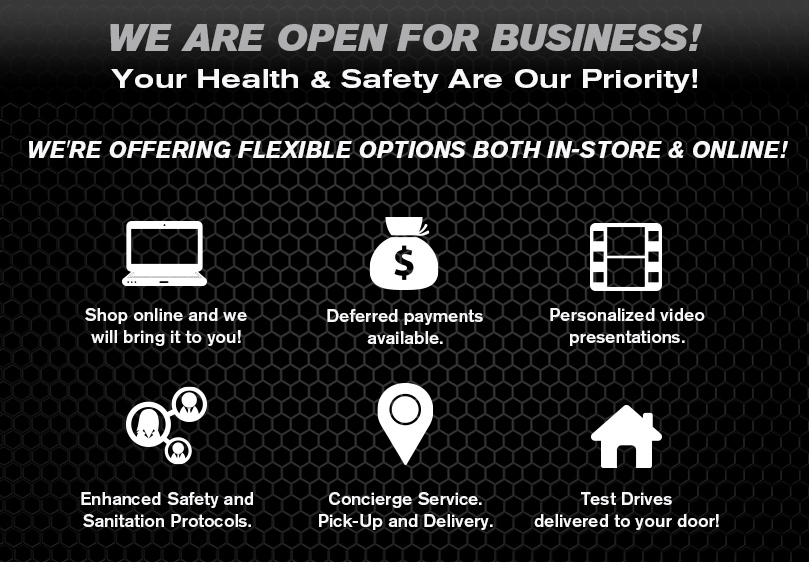 The Importance of Inventory Photos and a Photo Strategy
With constant changes to how we connect to and communicate with one another, especially with a workforce that has shifted to more remote work, the information you provide for your inventory is crucial. This shift has let customers spend more time on different automotive platforms to make their buying decisions.
Stock photos are increasingly ineffective. Let customers see actual images of your inventory alongside the added confidence of your commitment to community safety. Images of actual vehicles on your inventory listings can be a huge advantage when it comes to customer engagement.
Units provides high quality images with a dedication to preserving their detail. Units does not resize images. We keep the highest-quality, full-size image to send out to your website and third-party listings. Even other sites like Cars.com, AutoTrader, and CarGurus have moved onto larger photo displays on SRP and VDPs. It is a must to send HD images to these and other platforms.
For additional information on the capabilities of the Units IMS, please reach out to our team. And please, stay safe out there!