Does the pricing stack on your website make sense?  While the market continues to be a moving wheel and inventory still remains an issue, the value of vehicles continues to rise. Now, while you can find the internet price or sale price above MSRP on new vehicles, dealers still need to disclose how they got to the value that is being displayed.
When using a Dealer eProcess website, dealers can use their advanced inventory system, Units, to create rules in the backend to add the vehicle accessories to their pricing stack on the SRP and VDP pages of their websites. This allows the customer to easily understand why the dealer's sale price is higher than the MSRP value. The Units system will also apply an overlay to the first image of the vehicle, which will  further inform the consumer that the vehicle has added accessories. 
Below you will see an example of how a vehicle with added accessories can display on the website, along with an overlay that discloses a price range of the added accessories.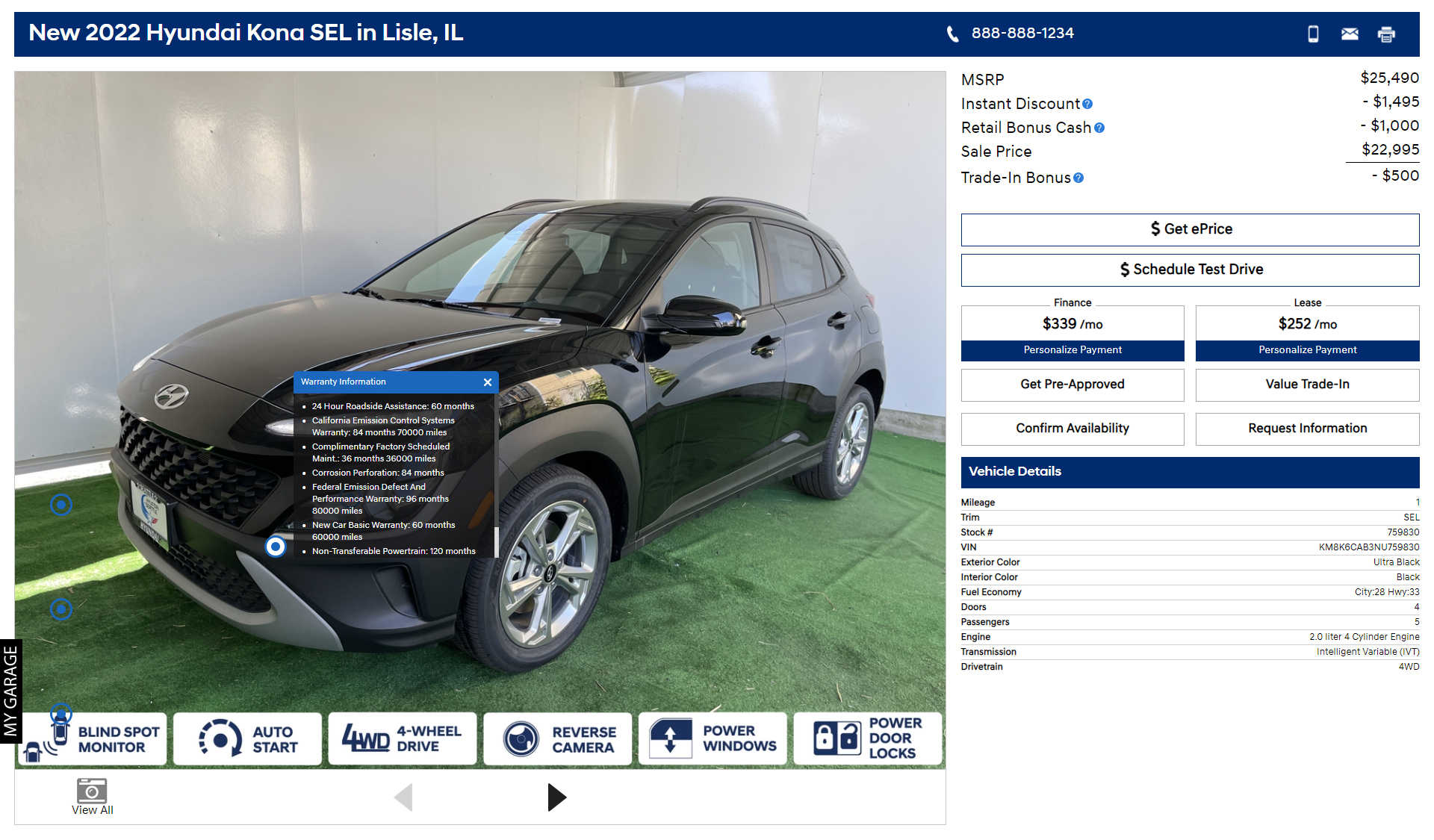 Dealer eProcess' new Inventory system can also deliver these values and overlays to third party advertisers and disclose highlighted vehicle accessories in the vehicle comments of the vehicle. 
We don't want to forget something that is very important about vehicle accessories… Displaying an image that gives the customer an up close and personal look at the accessory is a must and the ability to upload an HD photo to the Units inventory system and display it on the highest converting website platform should be a no brainer. Dealer eProcess supplies the best SRP and VDP vehicle display in the industry, from large images, hyper zoom technology, and custom Hot Spots. 
We live in a different world and have gone through a lot of change over the past year and half and car shoppers want to have all the information and media at their fingertips. It is a must to display accurate data, prices, options and well as the highest quality media to the consumer. Using an OEM approved website and inventory provider is a must to deliver what the consumer needs.