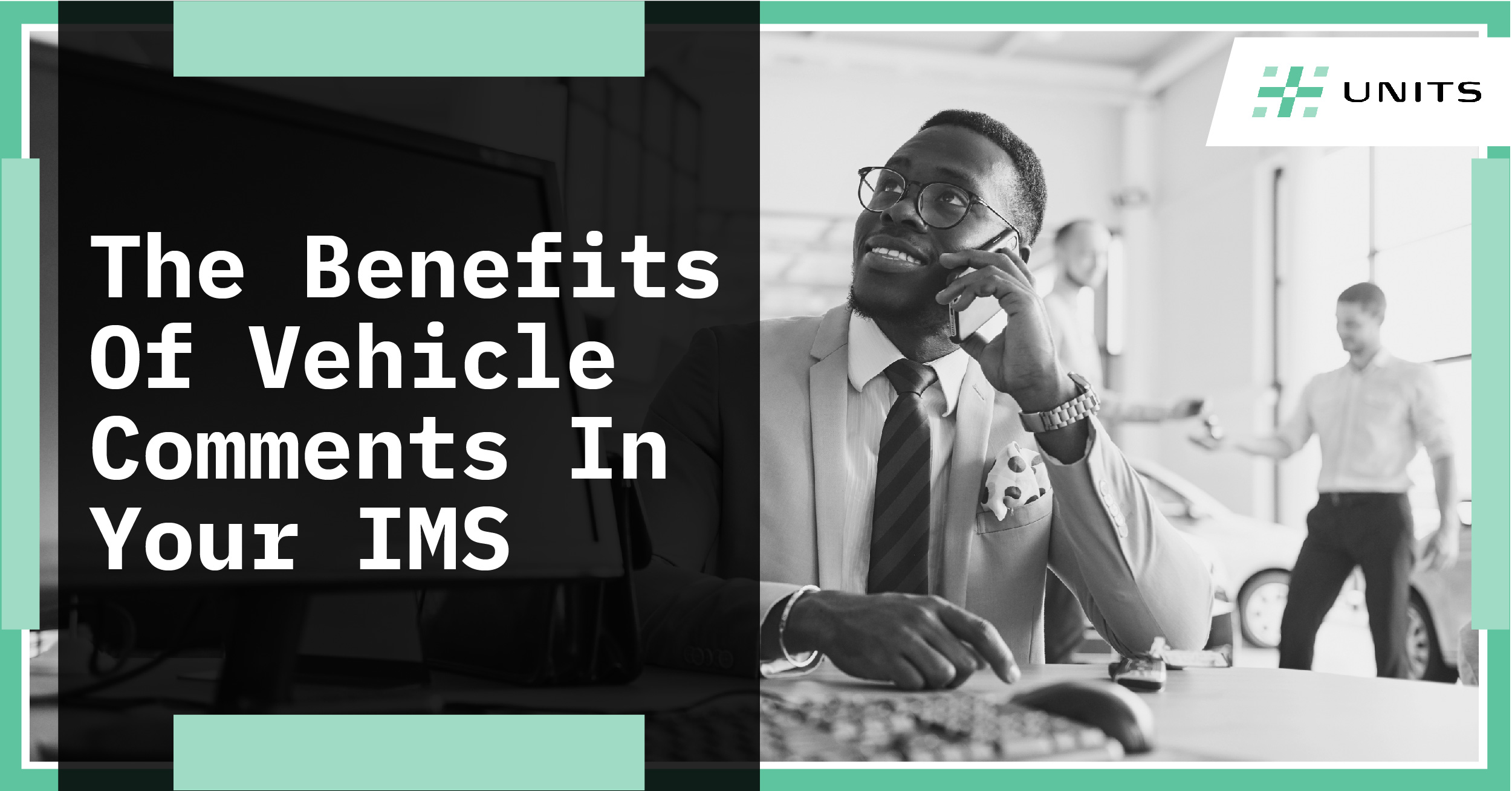 Make the most of your leads by giving shoppers the information they are searching for on your vehicle inventory! Do not miss out and lose leads with missing information or lack of communication. Use the Units IMS to help you  provide customers with visually interesting and detail-rich listings. 
The Benefits of Vehicle Comments
Providing quality information in a car listing is a must in a changing society relying heavily on technology to make buying decisions. Vehicle comments in your inventory management system have a large part to play in providing this data. Writing your own comments and detailed content can seem daunting, but Units is here to help!
Units offers a comment generating tool so that dealers can easily build quality vehicle listings with unique comments for each vehicle. Our system lets you target comments by make, model, year, trim, and more! Comments can be generated to include top features of a particular vehicle, installed options, or packages that may be available for each listing.
Units Comment Generator Tools
With the comment generator tool from Units, dealers have the functionality necessary to create comment templates. However, the system can also provide templates created by our team. Use your own templates or those created by our SEO experts to automate vehicle comment generation on used and new vehicle inventory!
Dealers can even generate vehicle comments in Spanish with Units! You can create comments to target specific new vehicle campaigns and  include all the same details on vehicle incentives, features, and more, in Spanish. Reach out to your customers where they are online with information tailored to their search and their needs.
Present your inventory at its best to make the most of your automotive marketing strategies. With detailed information and high-quality real vehicle photos, you can dial down your customer's preferences to price, location, and provided service. Be a dealer that believes in your cars and showcases what they have to offer.
For additional information on the capabilities of the Units IMS or the comment generator tool, contact our team for details!