Your Best Solution for Craigslist Ad Posting Services
The highest standard in auto ad posting services. We use the Craigslist-supported interface for unbeatable reliability.
Paid advertising by Craigslist ushers a new beginning in online classified marketing. Car buyers can easily search for the vehicles they want without spam, false 3rd-party lead generators, or gimmicks. The Units Craigslist Posting Tool is designed to serve dealers with a consistent flow of high-quality leads, achieved by effective marketing strategies and quick, accurate updates.
Set it and forget it, with automatic posting.
Easily manage your monthly ad budget.
Full call tracking with call recording available.
Interact with customers via text.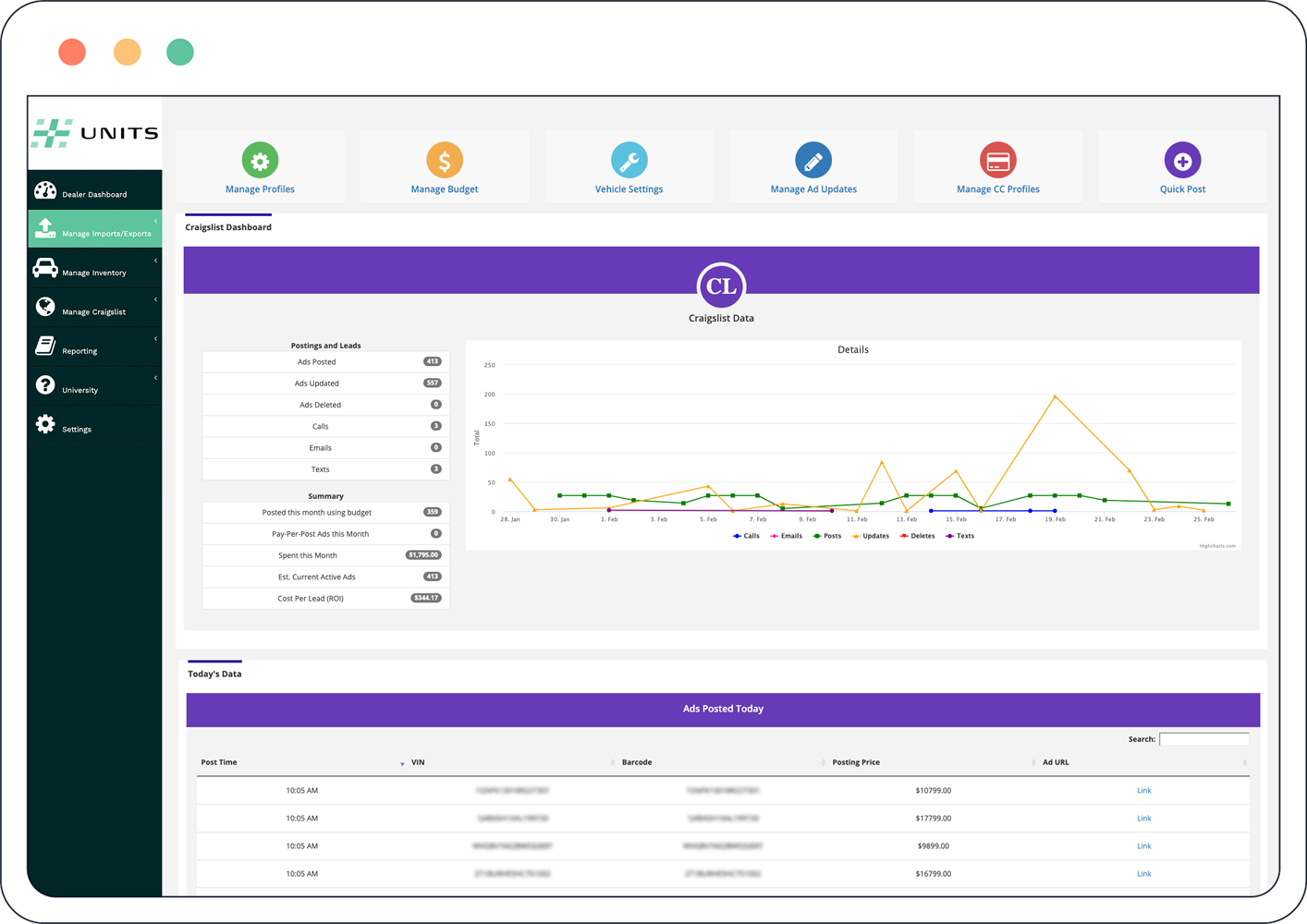 Units Craigslist Dashboard
With inventory and monthly budget management, you can track, change, and post your Craigslist strategy right from your Units dashboard. Web-based access to all the reports you want to track leads and production, keeping you informed of your ROI.
Quick Post Feature
Daily Updating of Price
Daily Deletion of Sold
Multiple Active Profiles
Post in Multiple Areas
On-Demand Ad Update
Post New, Used, or Both
Customized Vehicle Settings
Ad Price Discounts & Omissions
Ad Layout Feature & MORE!
Ready to Get on Craigslist?
High-Quality Listings That Generate More Leads
Multiple pricing fields, professionally designed templates, more photos, and custom comments and descriptions.
Multiple Pricing Fields
Professionally-Designed Templates
More Photos
Custom Photo Overlays
Custom Comments and Descriptions
Compliant with Craigslist & State Regulations
Get Started!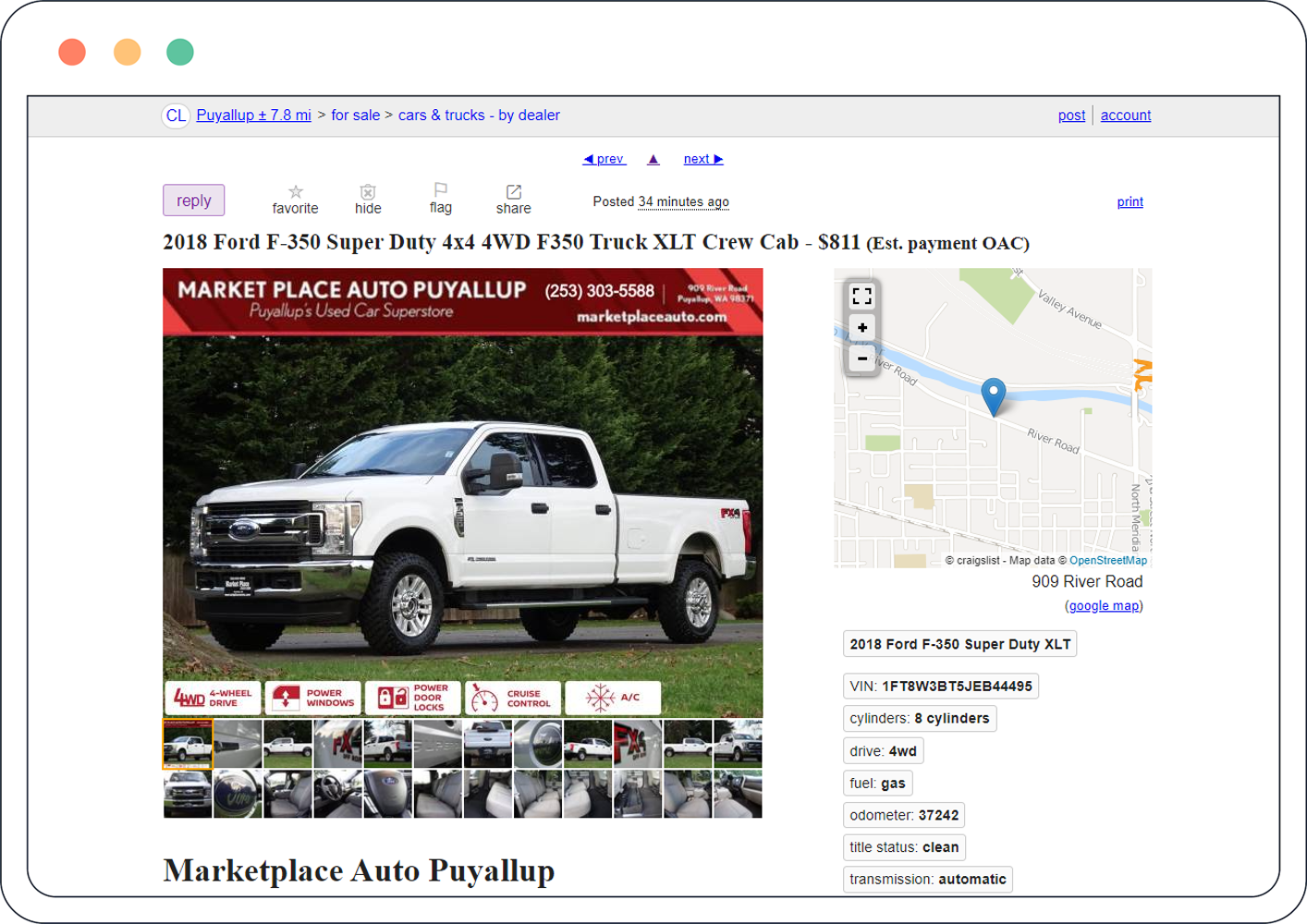 Choose the day, time and quantity of ads you want posted and let our system do the rest. Create campaigns that run for a specified amount of time and more.
Post your entire inventory or post based on a broad set of available inventory filters. Filtering can be as broad or as specific as your dealership needs it to be.
Login to your Units Auto Craigslist Dashboard and easily see a comprehensive set of data. Easily compare your posting cycle to leads generated and adjust your campaign accordingly.
Our tool allows you to almost completely customize your ad. From custom vehicle settings to rearranging the ad layout itself. Your dealership, your ad.
Our system interfaces directly with the Craigslist Bulk Posting Interface (where available). Allowing your ads to get on Craigslist in front of customers sooner.
Units Craigslist Posting Tool strives to make sure that our ads are not only CL compliant but that they are also compliant with your local and state regulations as well.